5x60 Summer Timetable
5x60 Summer Timetable
17 May 2017 (by admin)
Extra-Curricular sport for pupils.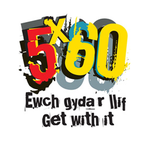 At all secondary schools across Caerphilly County Borough, the local authority work alongside the PE Departments to encourage as many children as possible to take part in sport for at least one hour, five days a week; or in other words 5x60!
5x60 sessions take place before school, during break, at lunchtime and after school and can feature any sport including hula hooping, dodgeball, volleyball, netball, football and many more. Follow the link below for the latest timetable.