Sports Day
Sports Day
7 July 2017 (by admin)
Information on Sports Day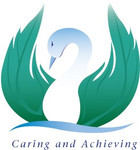 • The School Sports Day is due to take place on Wednesday 12th July 2017.
• School day will start at 8.30am and finish at 3.00pm as normal.
• Break Time will be moved to 10.20am – 10.40am and lunchtime moved to 11.45am – 12.30pm.
• All pupils from Years 7, 8, 9 and 10 will be participating in the day's events and so should come to school in appropriate sports wear and should wear something in their house colour.
• As pupils will be outside for significant periods of time please supply them with appropriate sun protection, hats and plenty of water.
• It is not currently possible to invite family members to come and watch the sports day events.