(UPDATED) Early Closure & Year 5/6 Open Evening
(UPDATED) Early Closure & Year 5/6 Open Evening
10 October 2017 (by admin)
(UPDATE: Error found in November exam dates. Please follow the link for the updated version) Please note the school will close at 1.30pm on Thursday 12th October for Open Evening. Click here for more info.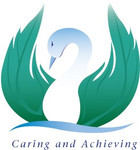 Our Open Evening for parents and pupils of Year 5 and Year 6 is taking place on Thursday, 12 October, commencing at 4.30 pm. In order to prepare for this event the school will close early to all pupils. We will have a compressed day of 5 lessons between 8.50 am and 1.10 pm, ensuring that no lessons are missed. Canteen facilities will be available at 1.10 pm as normal, and school buses will leave at 1.30 pm.
For the UPDATED school letter, and school calendar, click the link below.