History
Our school was officially opened on 11th May 1962 as Bedwas Secondary School, although pupils had already started at the school in September 1961. Until then, they had shared facilities with the Junior and Infant School at Tyn-y-Wern.
When the school opened, it consisted of two blocks (A and B), the Hall, a small dining room and a kitchen. There were eighteen teaching staff, including the Headteacher, Mr. G. Sutton. At that time, the school was in the County of Monmouthshire.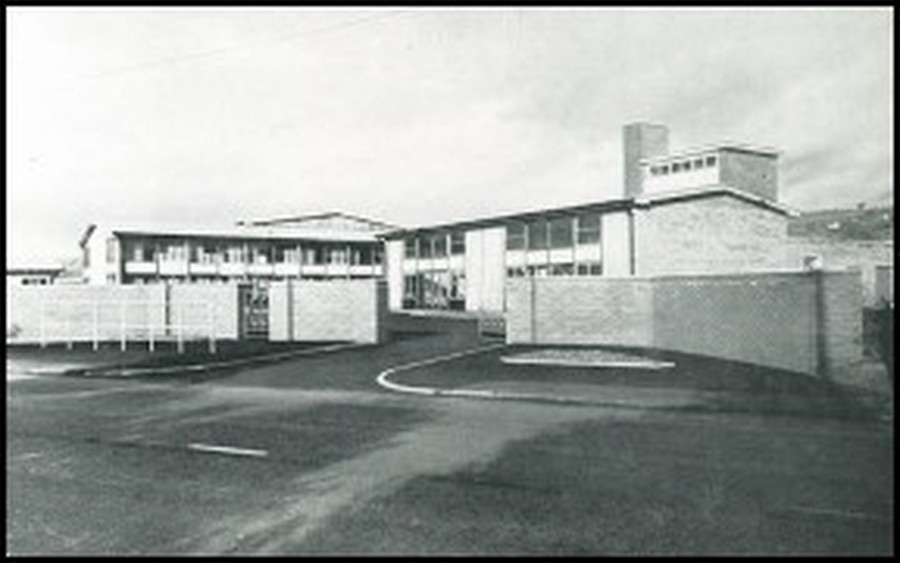 A gymnasium (boys) was added and the dining room was extended in the late sixties. In 1970, Mr. Ken Williams was appointed as Headteacher and the school became a comprehensive school. The school was growing rapidly and in 1973, two further blocks were added (C and D). In the same year, the school became one of forty-two schools in the county of Mid Glamorgan where it remained until reorganisation in 1996, when it became one of the then sixteen secondary schools in the Caerphilly County Borough. During the late seventies, numbers increased significantly and at one point the school housed around 1,100 pupils and over seventy teaching staff.
In 1983, Dr Alan Jones was appointed as Headteacher. During his time as Head, the school underwent a plethora of changes – the introduction of GCSEs, the National Curriculum and falling rolls.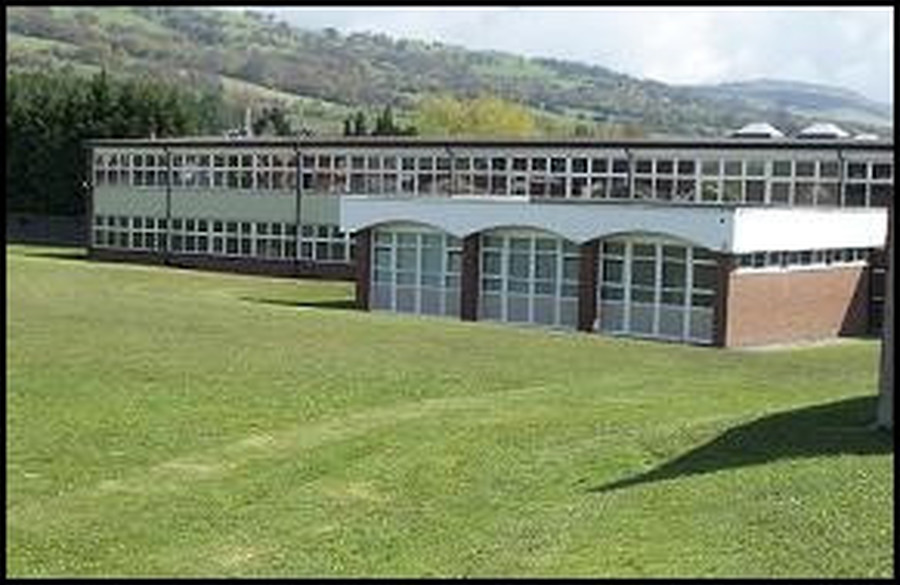 In September 1997 Mrs. Anita Cook was appointed Headteacher. Under her management the school made huge strides forward as a learning environment.
All of the old metal framed windows were removed and new UPVC fitted. This transformed the environment and further developments of the Science laboratories and total refurbishment of all classrooms has led to modern vibrant and comfortable surroundings that enable learners to flourish.
On Mrs. Cook's retirement, Mr. Ward was appointed as Headteacher in September 2008.
Our logo & motto
The school badge consists of a swan, a river and a birch leaf. These symbols relate to the history of the area. The swan and river are a reference to the river Rhymney, which at one time was named the 'Swan river'. The symbol of the birch leaves relates to the Welsh form of Bedwas (Bedw), which translates as "place of the birch trees".

For a number of years, the school motto was "Caring for Others". As a result of consultation with all parties involved in the school, it was changed to "Caring and Achieving" in 1998.