Monitoring and Support
The school has a very experienced and well developed Wellbeing Team that supports all of our pupils in various ways.
In the event that you have a query or concern regarding your child you should contact your child's form tutor in the first instance. In the event that they are unable to assist they will escalate the enquiry to the Progress Manager attached to your child's year group. In order to ensure the right person deals with your query or concern the school will apply a triage system as set out below.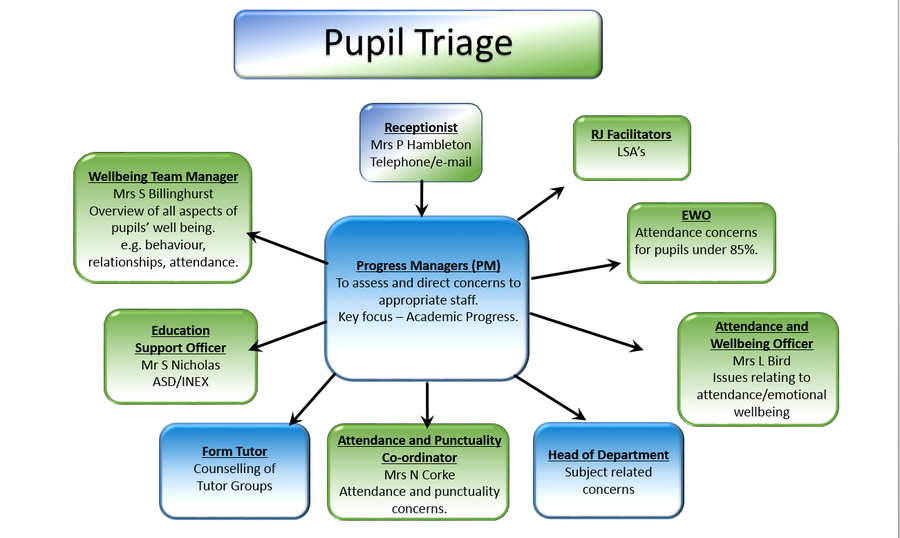 Your child's Wellbeing and Academic Progress is of paramount importance to the school. To this end we have a dedicated Monitoring and Support Team in place.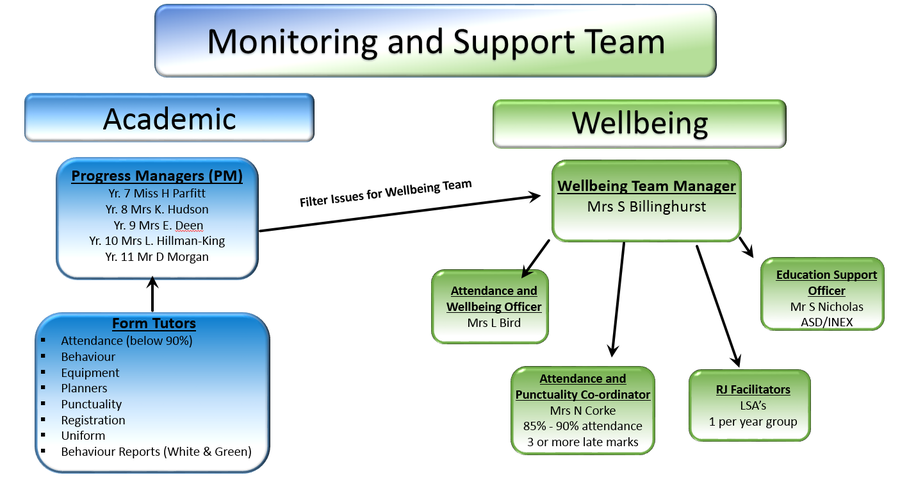 In addition the school has access to a range of provisions both internal and external of the school that may also be called upon to support your child whilst at Bedwas High School