Uniform
Our school uniform is designed to be smart, comfortable, economical and practical. The uniform adds to the ethos of our school and is a means by which students clearly identify with the school. Our uniform and appearance policy was agreed as a result of full consultation with parents, staff, students and Governors.
Please note that our usual uniform provider Allwear have gone into administration. Uniform can now be purchased from: https://www.safewearuk.com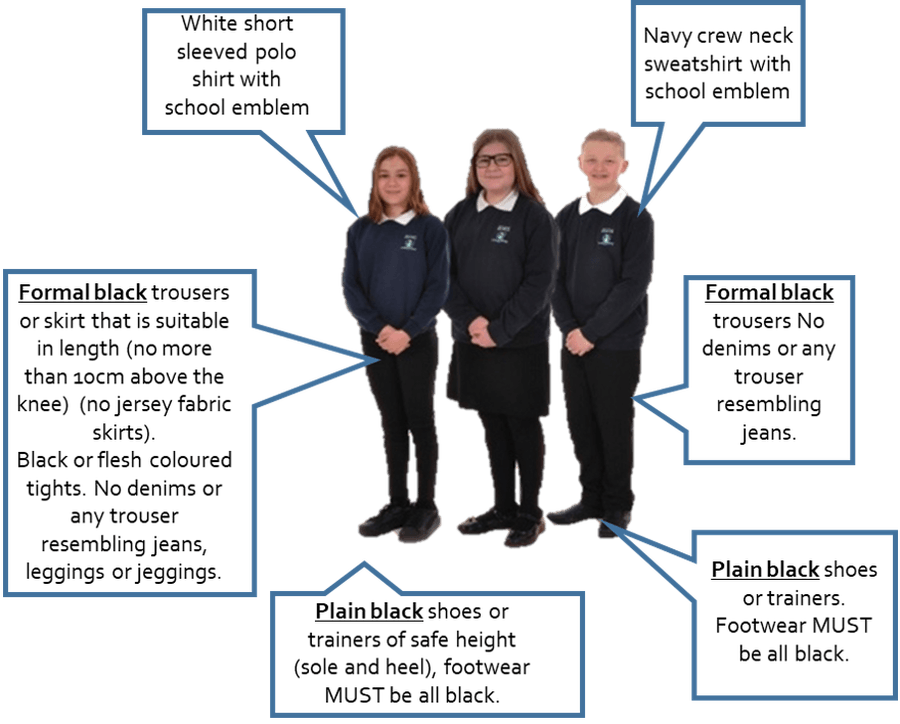 Appearance Code
In the interests of Health and Safety, pupils must also meet the following requirements. They may wear:
One small earring in the lower lobe of each ear only. These must be removed for PE.

A watch.

One small signet ring (a ring that is flat to the finger)

A talisman bracelet or necklace (this indicates health problems/medical problems a student may have).
In order to promote a smart appearance, students are not allowed to wear:-
Alternative items to those described in the uniform list.

Hats or caps.

Any facial piercings. (Any nose piercings must not be visible).

False or extended nails. Nail length must be acceptable and safe for both classroom work and P.E. lessons. (Nail colour must be natural or neutral.)

Abnormal / unnatural hair colours, e.g. pink/green/blue/red/purple.

Extreme hair styles deemed inappropriate by the school e.g. Mohican, patterns cut into the hair, stripes or swirls.

Students may not wear ear "tunnels/stretchers".

Hair accessories (slides, bands, ties) may be worn to hold hair in a safe position or style. These should be of a subdued colour to blend with the uniform. Hair beads and other decorative hair accessories are NOT allowed.
To view our complete Uniform and Appearance Code policy please click here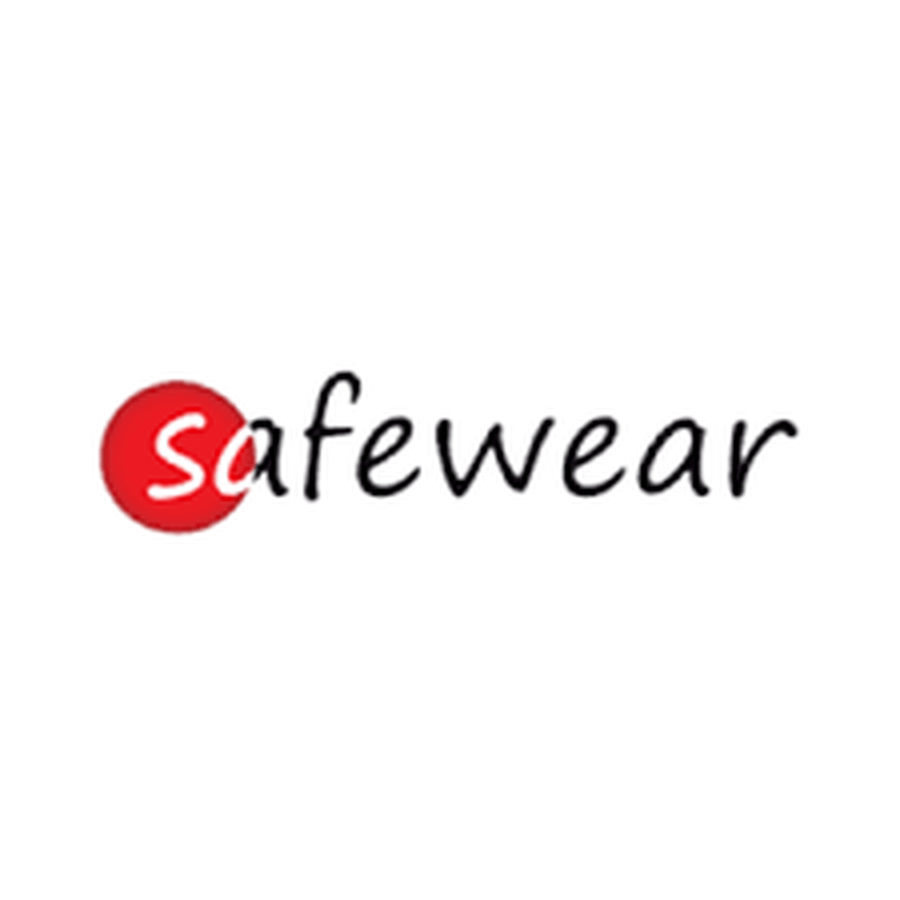 Dear Parents and Guardians,
As you may be aware your supplier of school uniform Allwear Solutions in Bedwas have unfortunately had to close their doors for business.
We at Safewear Cardiff Limited have been working closely with Julie and the team at Allwear for the past 12 years and have been asked to continue their good work in supplying your school uniform requirements going forward. The ordering system has now been transferred to our website www.safewearuk.com
By clicking on the Bedwas High School badge on our website you will find all the uniform items that are necessary for your child to attend school as well as additional items that may be of interest. This system allows us to keep in touch with you and send you emails updating you on the progress of your order.
As we are based in Cardiff there are three options that you can choose from when checking out with your order.
Option 1
You can choose to have your order delivered to school free of charge.
Option 2
Have your order posted to your home address.
Option 3
Collect from our shop in Cardiff.
You are of course still welcome to place orders over the telephone or call into our shop if that is easier for you.
We very much look forward to helping you with your school uniform orders in the future.
Best Wishes,
Rob and all the team at Safewear Cardiff Limited.